VIDEOFREAK: ANALOG VIDEO ART ARCADE GAME
by Allen Riley
Produced by Death By Audio Arcade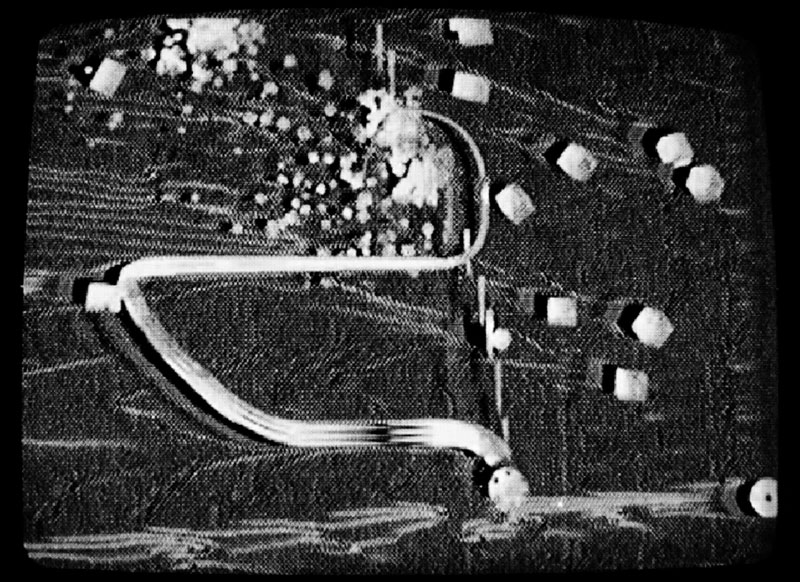 VIDEOFREAK is a video art arcade game.

It combines the gameplay of a traditional arcade space shooter with the physical analog electronics of a video synthesizer.

.

Playing VIDEOFREAK involves manipulating live analog video feedback and audio effects that are built into the cabinet.

Because of this unique hardware implementation, VIDEOFREAK can only be played in the form of a physical arcade cabinet or installation.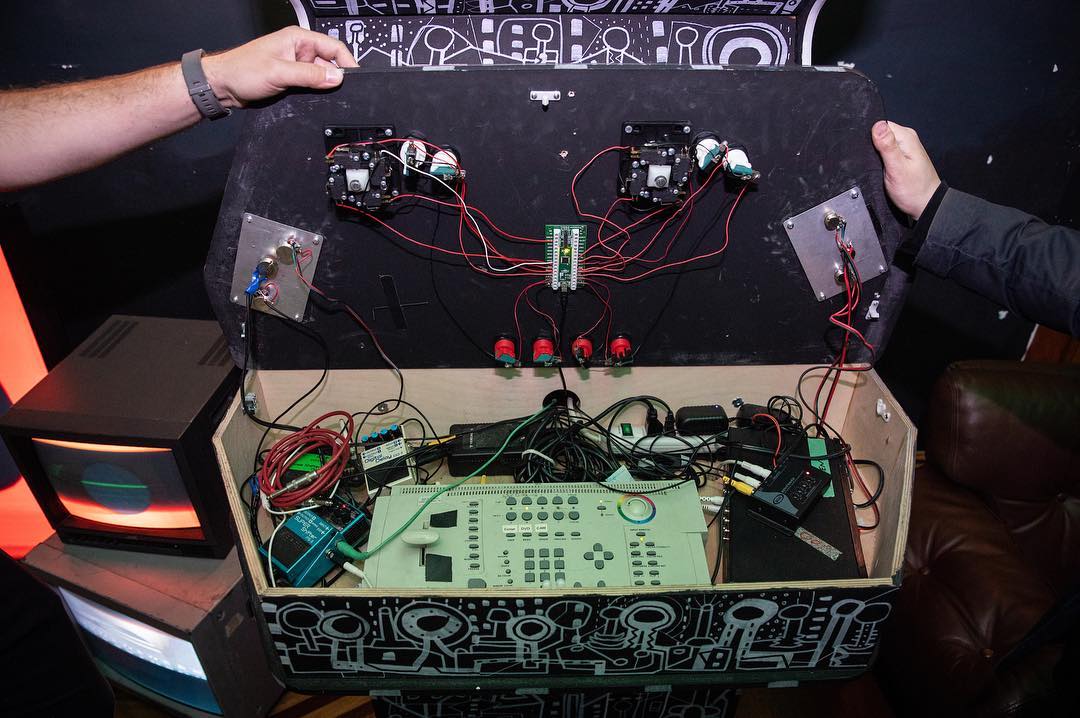 The concept for VIDEOFREAK was developed during my residency at the Lower East Side Ecology Center in July-August 2016.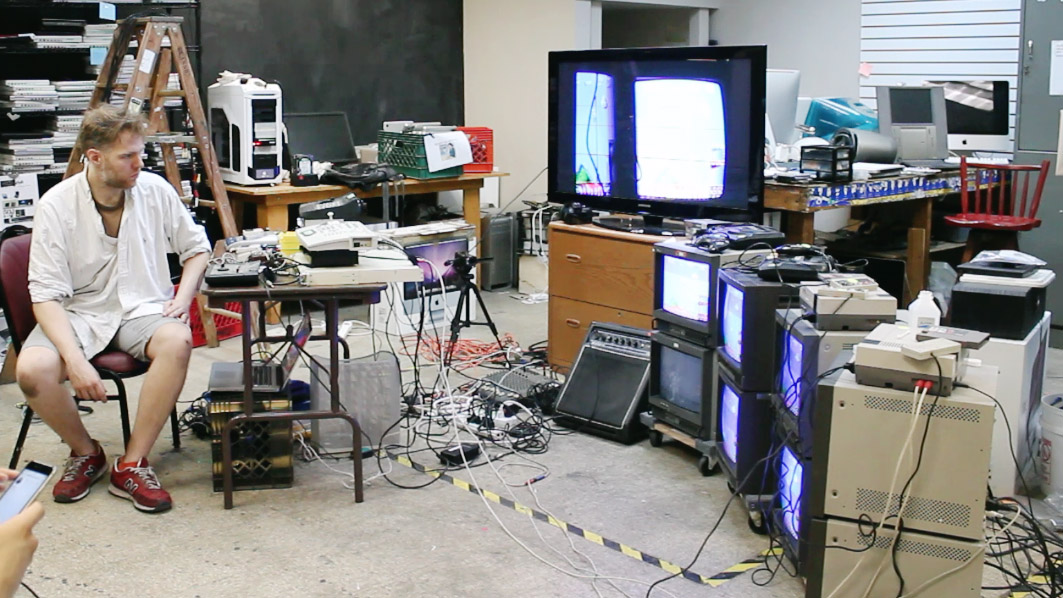 During my residency, I repaired and repurposed video equipment to create visual art with electronic feedback. I also experimented with connecting videogame consoles to my video art systems and invited the public to play scrambled videogames in a series of workshops.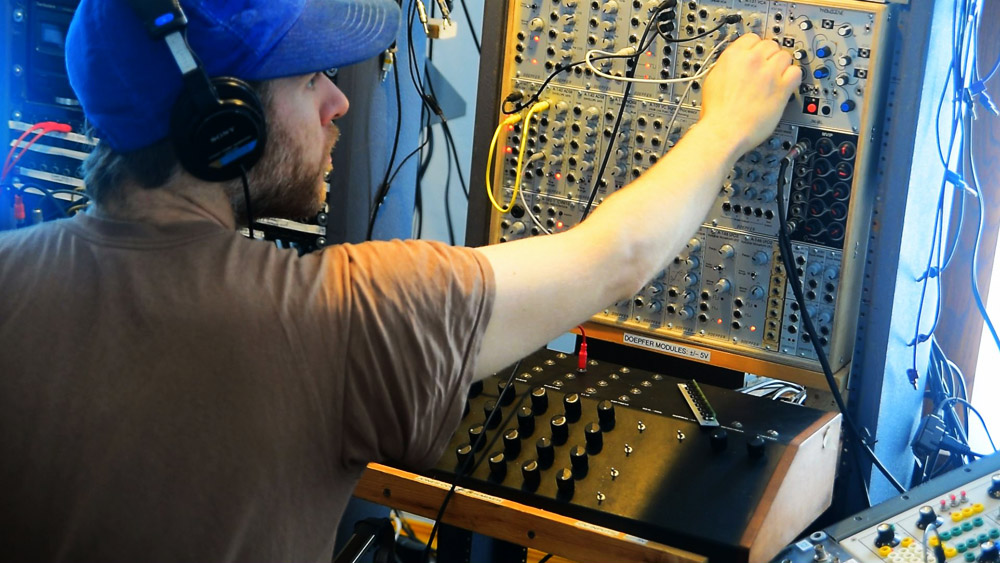 The game features analog electronic music I recorded at Signal Culture in Owego, NY in January 2016.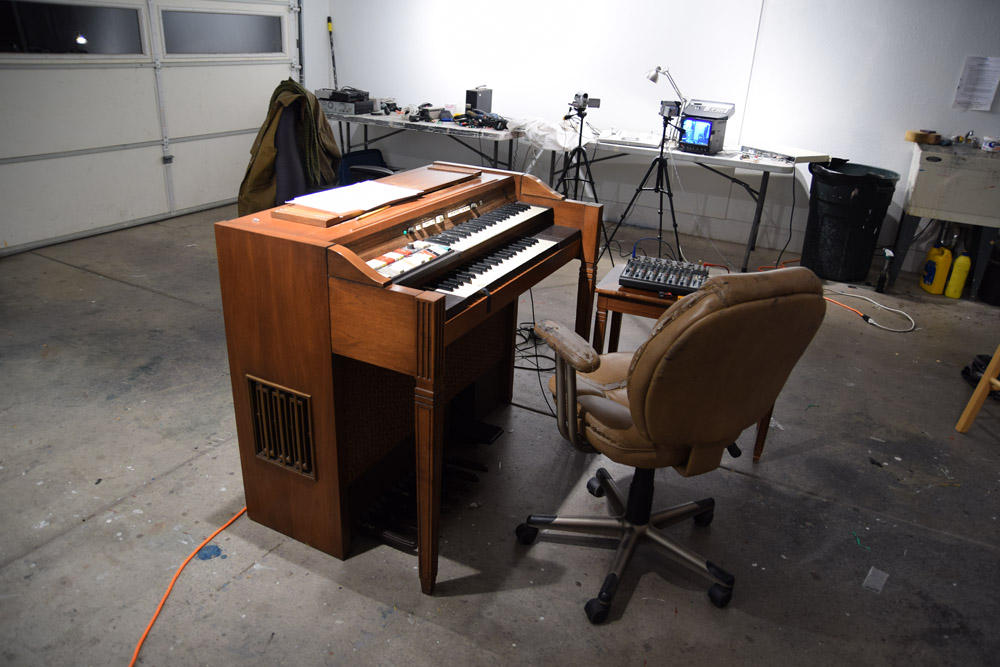 Additional sounds were recorded using an electric organ during my residency at the Kimmel Harding Nelson Center for the Arts in Nebraska City, NE in November 2015.
The title "VIDEOFREAK" is inspired by the video art collective Videofreex, who were essential to the growth of video as a medium of expression in the 1960's and 1970's.